The Beginning of
My Story
After twenty-five years of Pastoring, Reverend Dell Hyssong and his family embarked on an itinerant evangelistic ministry. He along with his family, now travel around the world proclaiming the gospel of Jesus Christ.
Dell received his Bachelors Degree with a double major in Bible and music, and a Master's Degree from Moody Bible Institute.
He is the Founder of HFM, which telecasts his teachings on media outlets throughout America and over 83 nations around the world.
Along with speaking, Dell is an author. His books of true inspiring stories, brings those that read them to a closer walk with the Lord.
Dell and his wife Susan were married in 1976 and have one child, Richard III. They are also proud grandparents to Makayla, and Richard IV.
Richard is committed to bringing the gospel to those around the globe. Along with travelling as part of the Hyssongs music ministry, he also is heavily involved with the Joy For The Journey media.
As the Producer, he along with his team makes sure each media outlet receives the highest quality production. He oversees each program from filming, all the way until it reaches the airwaves.
In 2008, Richard began his own radio show. This program, which primarily features gospel music, can also be heard around the world.
Richard married his wife Kelly in 2005, and have two children; Makayla and Richard IV.
Our Media Schedule
Check Local Listings For Time Zones
WPIL
WPIL - FM 91.7 Heflin, AL9:00am Sunday, 8:00pm Wednesday
WBXR
WBXR-AM 1140/FM 101.3
Huntsville, AL
11:00am Saturday
WBRI
WBRI-AM 1500/FM 96.7
Indianapolis, IN
9:30am Saturday
KCNW
KCNW-AM 1380/FM 96.1
Kansas City, MO
12:30pm Saturday
KNMG
KNMG Internet Radio
Kansas City, MO
7:00pm Monday
KLNG
KLNG-AM 1560 /FM 105.5
Omaha, NE
12:00pm Saturday
WAGO
WAGO 88.7FM
Goldsboro/Greenville Allison/Kinston, NC
6:00 pm Sunday
WGXM
WGXM 91.1FM
Mount Olive, NC
6:00 pm Sunday
WGXO
WGXO 90.9FM
Wallace/Burgaw, NC
6:00 pm Sunday
WHGO
WHGO 9l.3FM
Elizabeth City/Edenton, NC
6:00 pm Sunday
WJNC
WJNC l240AM & 92.9FM
Jacksonville, NC
6:00 pm Sunday
WTGX
WTGX 90.5FM
Williamston/Tarboro, NC
6:00 pm Sunday
WZGO
WZGO 9L.1FM
New Bern, NC
6:00 pm Sunday
WZRN
WZRN 90.5FM
South Hill, VA/ Littleton, NC
6:00 pm Sunday
WYYC
WYYC 98.1 FM
York/Harrisburg/Lancaster, PA
Sat 2 PM
WYYC
WYYC 1250-AM
York/Harrisburg/Lancaster, PA
Saturday 2 PM
WZRU
WZRU 90.1FM
Roanoke Rapids/Rocky Mount, NC
6:00 pm Sunday
WGFC
WGFC – Virginia
– Virginia
WFBV
WFBV 90.1 FM
Selinsgrove, PA
Sun 9 PM
WFBA
WFBA 90.5 FM
Kulpmont, PA
Sun 9 PM
WFBM
WFBM 90.5 FM
Beaver Springs, PA
Sun 9 PM
WMDR
WMDR 88.9 FM
Augusta, Maine
Sun 10 AM
TV
WYBU CTN Columbus, GA Spectrum Cable Channel 19, BEAM Cable TV Channel 69, Over The Air Channel 16Tues 8:30PM Sat 8:00PM
TV
WHFL TV Goldsboro, NC Over the air Channel 43.1, Spectrum Cable Channel 21Sun 9:30 PM, Fri 8:30 PM
TV
WGGS TV 16 Greenville, SCGreenville, SC Channel 16Sat 3:00 PM
TV
Abundant TV
Abundant TV
8:30pm Thur, 7:00pm Sat
TV
Maine Coast TV
Maine Coast TV
Sunday 10:30 AM & 3:30 PM
TV
The NOW Network
The NOW Network
Tuesday 9:30 PM
TV
Spectrum Cable 14
Orlando - Daytona - Melbourne
Sunday's 5:00 PM EST
TV
SuperChannel
Orlando
Sunday's 5:00 PM EST
TV
Comcast Cable 5
Leesburg - Lake County
Sunday's 5:00 PM EST
TV
Cox Cable 10
Ocala - Marion County
Sunday's 5:00 PM EST
TV
Cox Cable 57
Gainesville
Sunday's 5:00 PM EST
TV
Advanced Cable 55
Daytona Beach Shores
Sunday's 5:00 PM EST
TV
Summit Cable 11
Summit Cable Orlando
Sunday's 5:00 PM EST
TV
Channel 40
AT&T Uverse
Sunday's 5:00 PM EST
TV
Channel 55
Prism TV
Sunday's 5:00 PM EST
TV
Channel 55
*DirecTV
Sunday's 5:00 PM EST
TV
Channel 55
*DISH Network
Sunday's 5:00 PM EST
TV
Nationwide
Roku
Sunday's 5:00 PM EST
*Central Florida Market Only
TV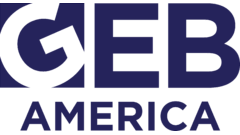 TV
GEB
Direct TV Channel 363
Saturday 7:00 PM EST Sunday 5:30 PM EST
Sirius/XM
Sirius/XM
Family Talk 131
Sun 8:30 AM
FM
107.1 FM
Anchor Point, AK
Sunday 12:00 PM EST
FM
99.3 FM
Delta Junction, AK
Sunday 12:00 PM EST
FM
95.3 FM
Homer, AK
Sunday 12:00 PM EST
FM
96.7 FM
Juneau, AK
Sunday 12:00 PM EST
FM
96.5 FM
Kachemak City, AK
Sunday 12:00 PM EST
FM
95.3 FM
Kenai, AK
Sunday 12:00 PM EST
FM
91.9 FM
Ketchikan, AK
Sunday 12:00 PM EST
FM
107.1 FM
Kodiak, AK
Sunday 12:00 PM EST
FM
99.7 FM
Seward, AK
Sunday 12:00 PM EST
FM
88.3 FM
Unalaski, AK
Sunday 12:00 PM EST
FM
91.9 FM
Valdez, AK
Sunday 12:00 PM EST
FM
91.9 FM
Hilo, HI
Sunday 12:00 PM EST
FM
90.1 FM
Pikeville, KY
Sunday 12:00 PM EST
AM
950 AM
Moncks Corner, SC
Sunday 12:00 PM EST
FM
107.7 FM
Charleston, SC
Sunday 12:00 PM EST
FM
100.1 FM
Carpenter, SD
Sunday 12:00 PM EST
FM
90.1 FM Gettysburg, SD
Gettysburg, SD
Sunday 12:00 PM EST
FM
90.5 FM
Huron, SD
Sunday 12:00 PM EST
FM
91.3 FM
Dyersburg, TN
Sunday 12:00 PM EST
FM
90.1 FM Johnson City, TN
Johnson City, TN
Sunday 12:00 PM EST
FM
91.1 FM
Jackson, WY
Sunday 12:00 PM EST
FM
89.5 FM
Pierre, SD
Sunday 12:00 PM EST
FM
89.7 FM
Las Cruces, NM
12:00pm Saturday
FM
91.9 FM
Dixon Mills, AL
12:00pm Saturday
FM
89.5 FM
Selma, AL
12:00pm Saturday
FM
91.1 FM
Mena, AR
12:00pm Saturday
FM
88.7 FM
Clifton, AZ
12:00pm Saturday
FM
90.1 FM
Freeport, IL
12:00pm Saturday
FM
90.1 FM
Galena, IL
12:00pm Saturday
FM
89.9 FM
Mitchell, IN
12:00pm Saturday
FM
90.9 FM
Kalispell, MT
12:00pm Saturday
FM
88.9 FM
Winnemucca, NV
12:00pm Saturday
FM
91.7 FM
Gallipolis, OH
12:00pm Saturday
FM
88.5 FM
Tahlequah, OK
12:00pm Saturday
WYYC
WYYC 1250-AM 98.1FM
York/Harrisburg/Lancaster, PA
Sat 2 PM
TV
GEB
Direct TV Channel 363
Saturday 7:00 PM EST Sunday 5:30 PM EST
Joy For The Journey Media